Little Pickles is a kids' haven in the heart of Red Hook, NY, which offers:
A Toy Store with pizzazz
A Sweet Shop for every sweet tooth
A Boutique with style
Special Events from time-to-time

Gift Baskets & Gift Certificates

Balloons for every occasion
Our Mission 
At Little Pickles we believe that children deserve to shop in a place where they feel welcome and safe. We believe they deserve to be greeted upon arrival and treated with respect and dignity throughout their shopping experience. We believe that the environment in which they shop should be fun and engaging. We believe that kids deserve a truly magical experience when they are shopping, so that they will remember how wonderful it is, and will want to come back again and again.
We believe that the mothers and fathers and other caregivers deserve to feel calm and unflustered while they shop with their children. We believe they deserve the sales people to be understanding and tolerant of their children, even when they may have trouble behaving appropriately. We would like to take the stress out of shopping for parents and caregivers, by making the experience fun and engaging for kids. Parents and caregivers will no longer have to deal with the frowns and grimaces of intolerant adults, since Little Pickles is for kids, and kids only.
We believe that play is fundamental to the healthy cognitive, emotional, and social development of every child and have gathered together a unique selection of merchandise, from practical to whimsical, that will support children as they live and play.  We believe that every child deserves a good book to read, an engaging toy to play with, a comfortable and durable pair of shoes, and a little candy to suck on.  With these every child has an opportunity to thrive.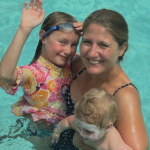 Rebecca Rothstein, Founder: Rebecca has a Master's degree in Museum & Childhood Education from Bank Street Graduate College of Education and she has NY state teaching certificates in Childhood and Early Childhood Education.  She worked as a Pre-K head teacher at the Roosevelt Island Day Nursery in New York City before moving to Red Hook in 2010, when she opened Little Pickles Family Day care in her home. She believes wholeheartedly in a progressive child development and education pedagogy that finds its roots in the research and writings of educational pioneers such as John Dewey, Lev Vygotsky, Jean Piaget & Howard Gardner.  Rebecca launched and runs Little Pickles with the close support of her husband, Craig Rothstein, Little Pickles Partner and Co-Owner. They are parents to Georgina (a beautiful, musical girl born in 2005) and Harry (a mischievous little pickle born in 2012).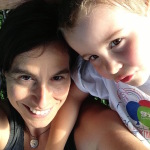 Laura Pelosi, Co-Owner: Laura's love of working with children began during her study of Early Childhood Development at Bennington College.  She continued her education at SUNY Purchase where she earned a BA in Psychology.  Upon graduating, Laura worked as a Social Worker providing mental health services to children and adults in a variety of settings for a decade before moving to Red Hook in 2010, soon after the birth of her son, the creative and brilliant Lucas. In 2013, Laura decided to return to working with children in an educational setting and joined Rebecca as a teaching assistant at Little Pickles Family Daycare.